Melanie Santiago - Executive Producer & Director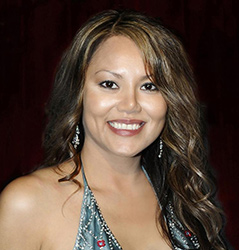 Melanie is a graduate of Curtin University of Technology in Western Australia. She has a Bachelor of Arts in Art degree with a major in Digital Media. She was offered honours degree in art, however, she pursued her Post Graduate Degree in Film and Television, with focus on documentary films, television commercials and corporate videos.
Melanie has a vision to bring artistic creativity and vision to the marketing industry and bring new ideas and approaches. As an Artist, Producer and Director, Melanie is committed to highlighting the appealing features of individual projects in a more emotional level that captivates the audience. And yet, this artistic focus is underpinned by a team of strong, experienced and creative technician support partners.
Melanie, Producer and Director of Contour Media, employs a number of dedicated professionals in respective fields according to the requirements of each individual project. This assures that only the right people are working on your project to a maximum efficiency and cost effective manner.
Melanie and her associates have produced numerous short films, feature films, TV programs, national and international TV commercials and corporate/music videos. She has a strong passion dedicated to delivering artistic content media products. 
---
 Cris Broadhurst - Editor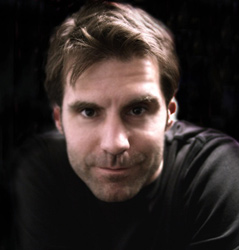 Cris has been involved in media production for the last 15 years. In that time, he has worked as a video editor, sound engineer, cinematographer and graphic designer for numerous national and international clients. He has produced literally hundreds of programs for television, radio, commercial organisations and the arts.
His work as film editor and colourist on "HELIX" garnered him an award for "Outstanding Achievement in Design and Composition" at the West Australian Dance Awards in 2011.
Today, he specialises in film and video post-production and is passionate about the role of editing in film. "The unique emotional energy derived from the synergy of image and sound is a source of endless fascination to me," he says. "For me, the process of editing is essentially the process of uncovering the most emotionally effective flow of aural and visual sensations."
---
David Le May - Cinematographer / Director of Photography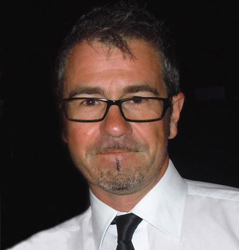 Dave has 20 years experience as a Cinematographer. He has covered every type of location including mines, mountains, deserts, jungles, cities, factories, distribution centres and offices.
Dave has won numerous awards and nominations as a Cinematographer. He has shot over 200 film production, specialising in feature films, short films, television commercials, documentaries and drama. His experience ranges across the globe, mainly in UK and Australia.
---
 Peter Liddicoat - Digital Live Feed and Audio Specialist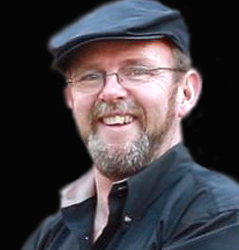 For our corporate events, our team of experts have the experience in live coverage including mix live feed to a digital projector capturing good quality audio sound. Peter has 30 years experience as an audio technician, broadcast camera operator, lighting cameraman and is recognised as being amongst Perth's most experienced and creative technicians and directors of live events coverage. A true visual artist, Peter has a passion for his work and this reflects in everything he does. 
---
 Our Award Winning Team
Contour Media's highly dynamic, talented and award winning team of people focus on delivering high end product. We deal only with highly talented and creative technicians who specialise in top end high quality products. These include:
Film and Television Directors
Editors
Scriptwriters
Journalists
Music Composers and Sound Designers
Directors of Photography / Cinematographers
Graphic Artists and Animators
Media Branding Strategists and Marketing Relations
Corporate Writers
All of our camera operators have had over 20 years of experience in the film and television industry.
Our Geographic Reach
Our team of expertise not only extends all across Australia - Perth, Brisbane, Melbourne and Sydney but also across the South East Asia – Hong Kong, Singapore and China. We have extensive experience in commissioning our camera crew overseas and interstate.